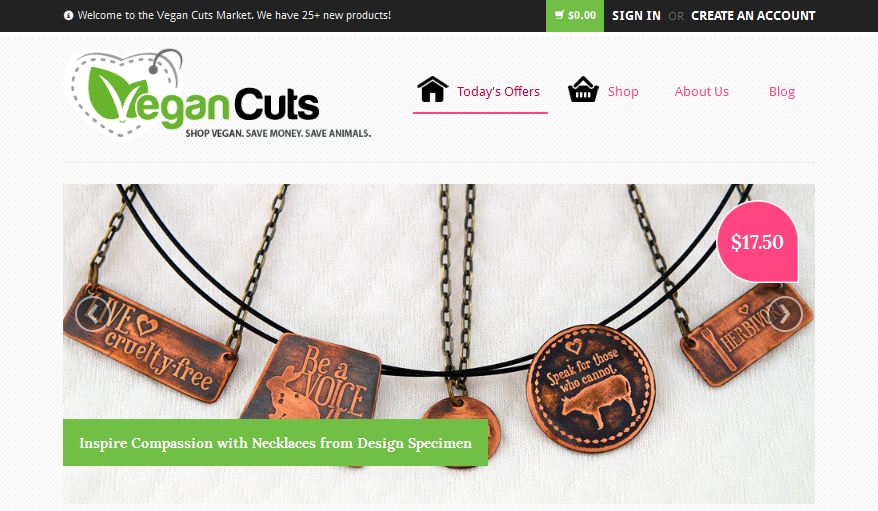 I am pleased to announce a sale on select necklaces
exclusively through Vegan Cuts!
Vegan Cuts operates similar to Groupon and Fab but focused solely on Vegan products. I am honored to partner up with them and offer my jewelry at a discounted price. Vegan Cuts always features neat products from food to apparel to body care products and so much more! Check them out and sign up for their e-newsletter.
http://vegancuts.com/