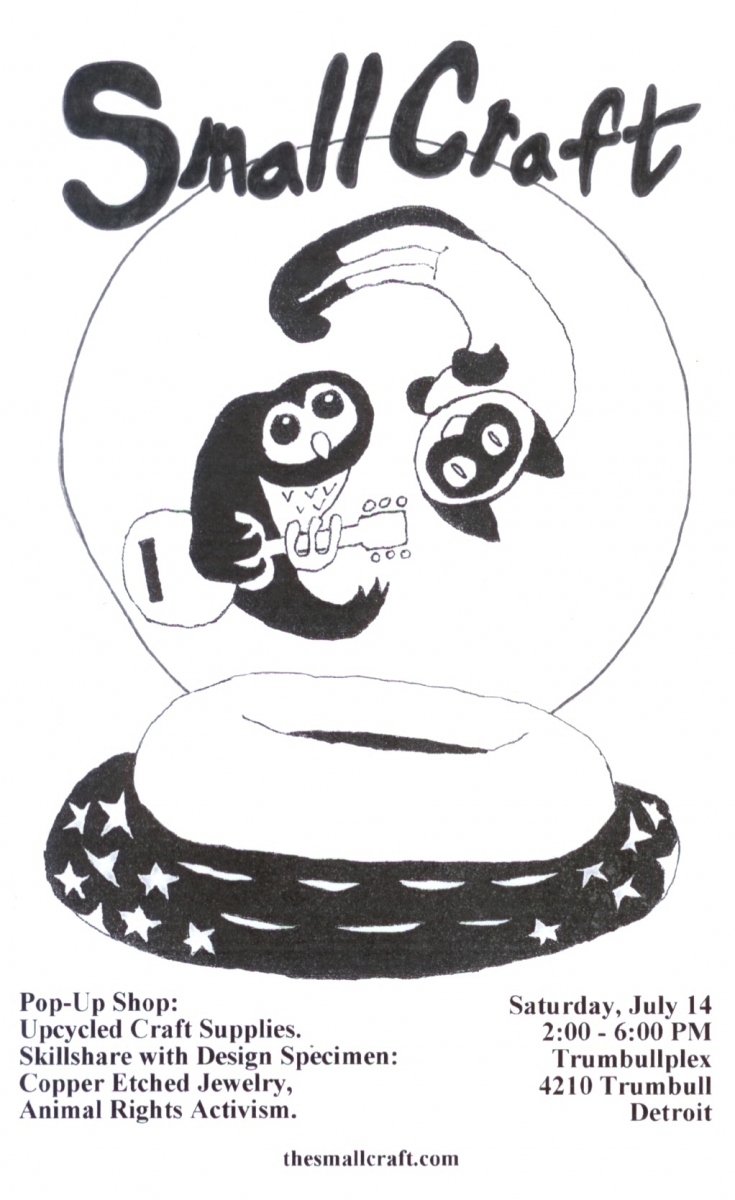 I am glad to finally have time to create a post this month. I have been working on custom orders and learning the not-so-artistic in and outs of running a business. However, those things as understimulating as they can sometimes be are necessary. I want to announce an upcoming event I am participating in but more importantly focus the spotlight on a creative project known as The Small Craft.
From their website:
"Small Craft Mission Statement:
To create a viable, sustainable business in the heart of Detroit, providing crafters and artists with new and current sewing and crafting supplies for sale, as well as upcycled supplies on a pay-as-you-wish price scale.
Provide classes and workshops designed to inspire creativity and foster successful small businesses in metro Detroit.
Small Craft's ultimate goal is to open a brick and mortar shop/workspace. Until that day comes, we will be hosting a pop-up shop on the second Saturdays of each month inside the Trumbullplex Theatre, located at 4210 Trumbull in Detroit, as well as showing up at a local fair or two. Come peruse the supplies we have on hand, learn a new skill at one of our workshops, and of course enjoy the Trumbullplex Zine Library's open hours!
Our permanent storefront will feature sewing machines for hourly rentals, a darkroom, photography studio, printmaking area, and much more!"
Small Craft is doing some great things. I was honored to be asked to present a skillshare workshop on etching metal jewelry. Aside from loving what I do I like to teach people about my creative process.
If you are in the area July 14 please don't miss a chance to check it out. You won't want to miss it. Also be sure to follow Small Craft and all the exciting things they have coming up.